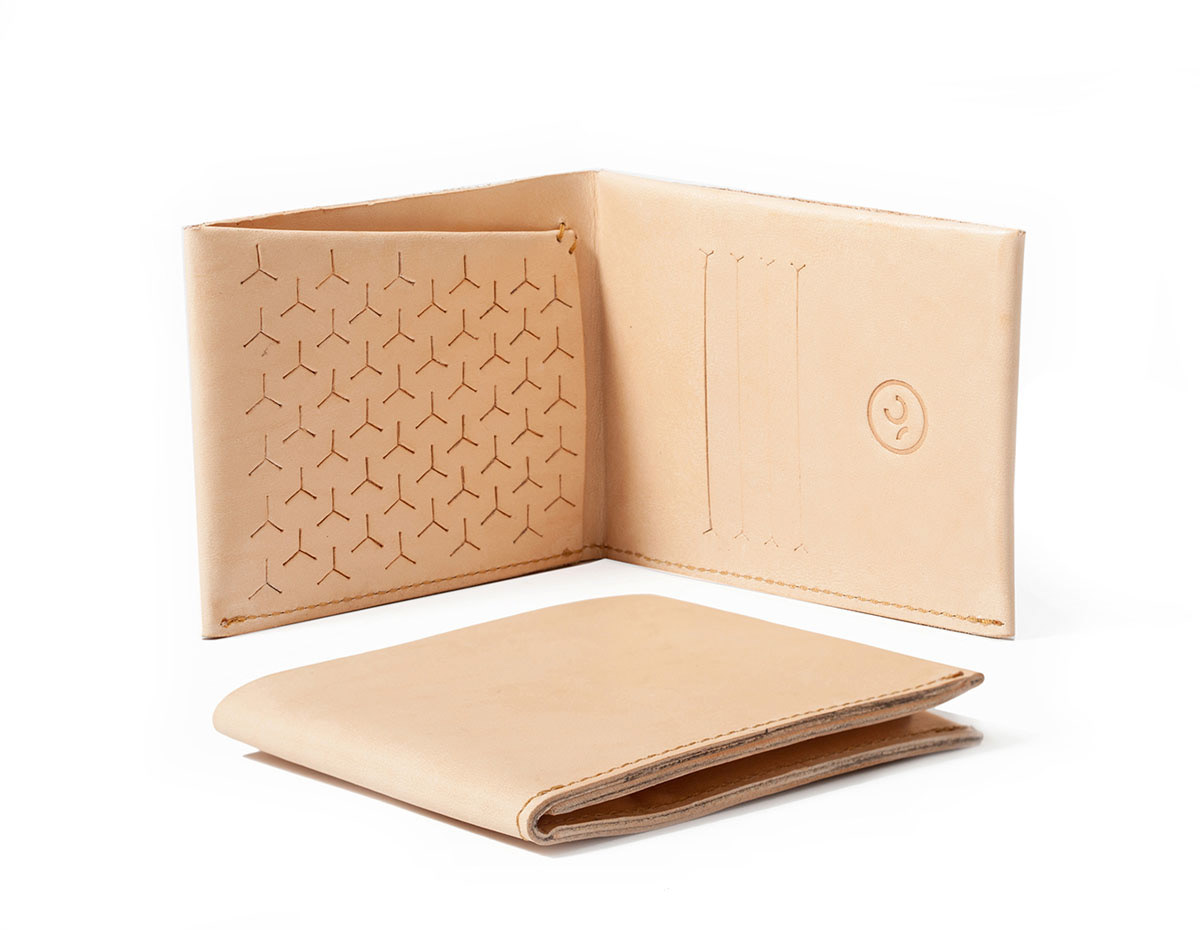 Ce portefeuille en cuir véritable, de manufacture française entièrement réalisé à la main, allie finesse, raffinement et qualité. Il procure de nombreux espaces de rangements pour les cartes de crédits, billets, papiers d'identités et pour des pièces de monnaies. Son design original intègre une poche extensible (partie intérieur étoilée) qui s'ajuste en fonction de la quantité de pièce.
This wallet made of genuine leather, entirely manufactured 
by handmade in Frence, combines finesse, elegance and 
quality. It provides numerous storage spaces credit cards, 
business card, ID paper and coins. The original design incorporates 
(starry inside part) that expend and adjust regarding the 
quantity of coins you have.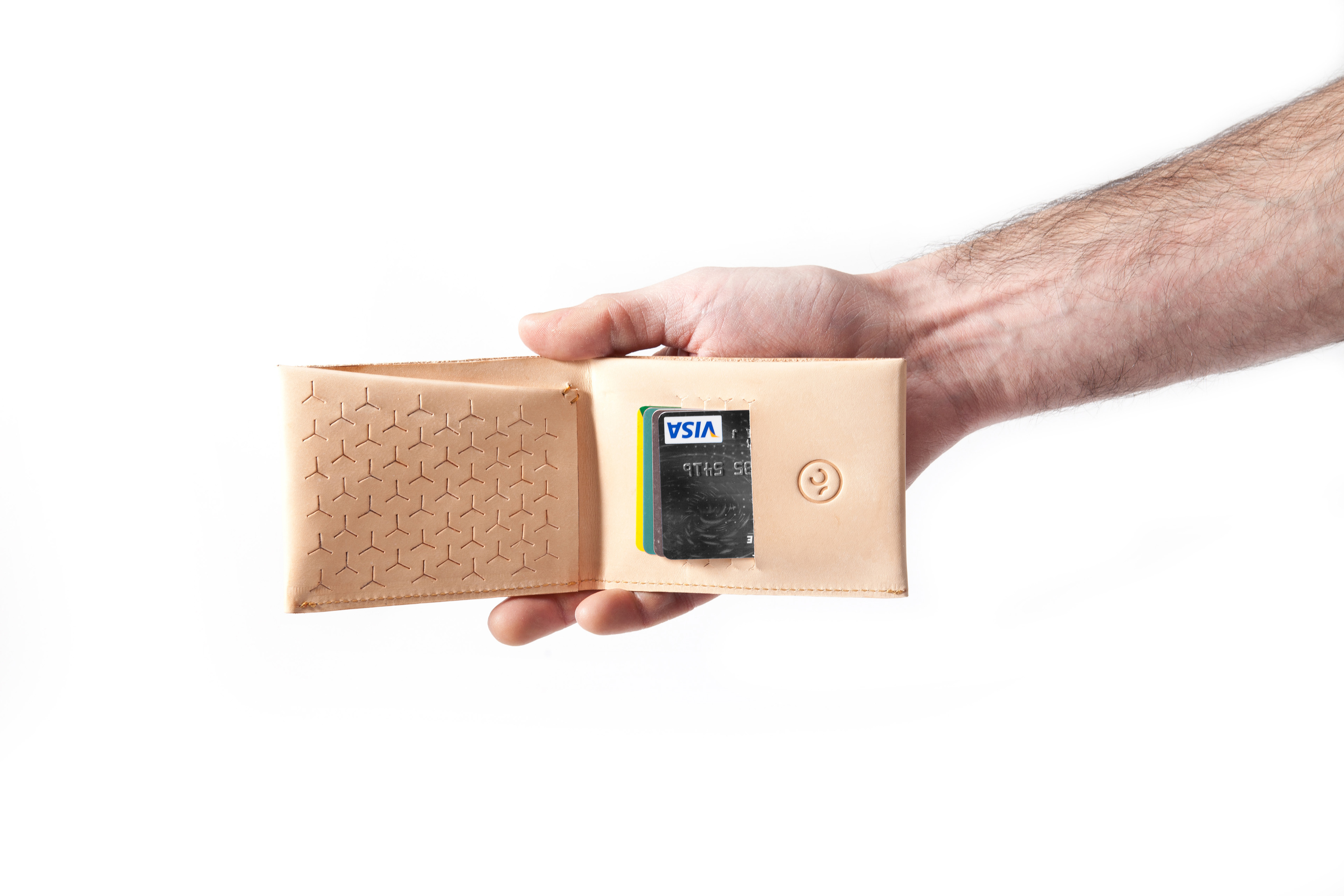 La partie intérieur où se trouver les étoiles permet au cuir de s'étendre pour y recevoir des pièces de monaie et redevenir plat quand il n'y en plus. Les fentes permettent de d'y placer les cartes au format carte de crédit. Il n'utilise que deux matériaux, une fine pièce de cuir et le fils de couture grace au son pliage cela lui assure toutes les fonctions.
The stars part allows the leather to expand and to 
receive sapre change and become flat when there 
are none. The slots allow to place it the credit cards 
format. The uses of only two materials, a thin and 
sturdy piece of leather and a sew and theenthanks 
to its folding it ensures that all functions.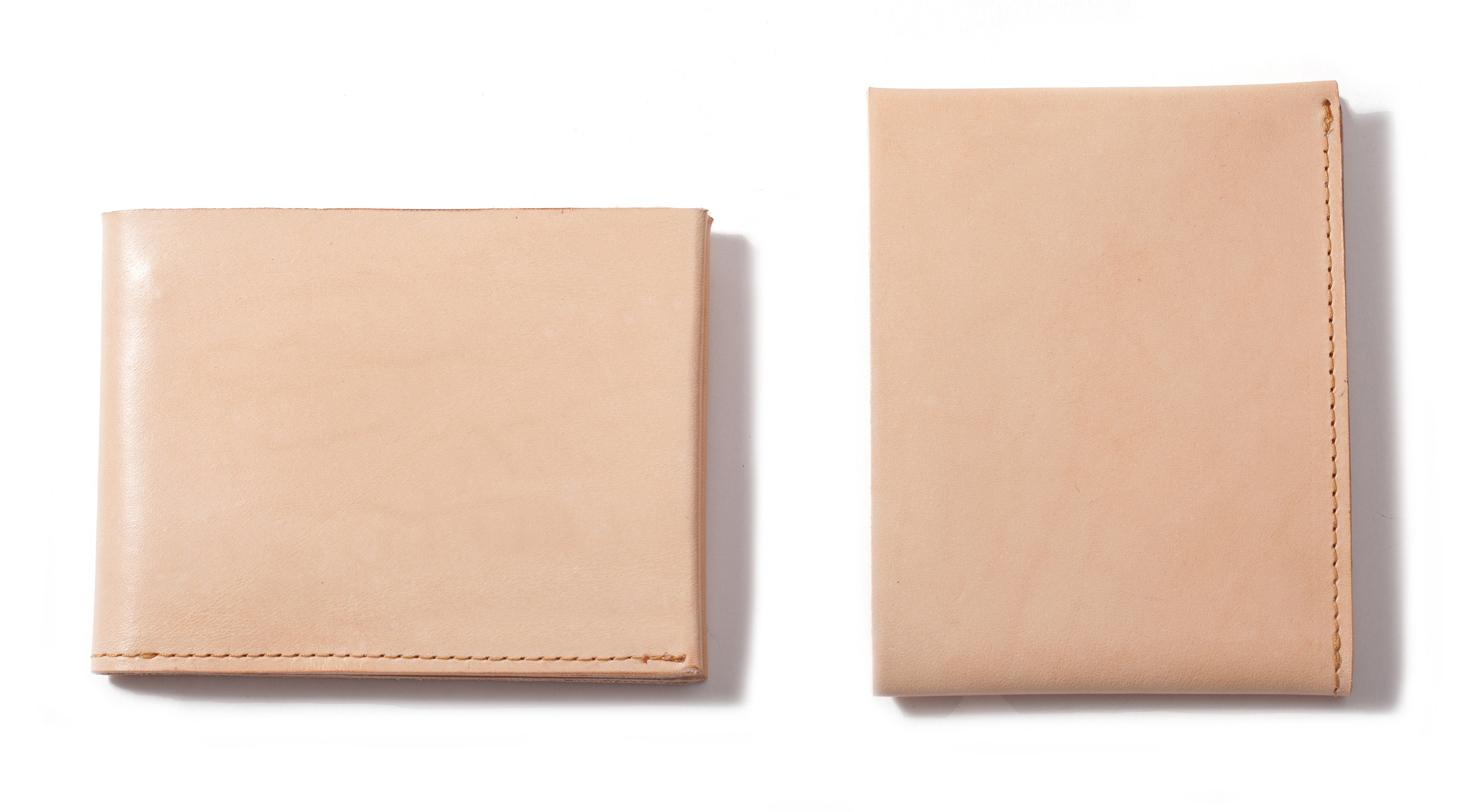 Deux tailles: 12,5 cm ou 140 cm
Two sizes : 12,5 cm 4,9'' or 140 cm 5,5''
Cuir vachette de haute qualité avec tannage végétale procurant une grande résistance et une longévité d'utilisation exceptionnelle. L'utilisation d'un procédé végétal offre également l'avantage d'être non nocif pour la santé et non allergène pour une utilisation en toute sécurité et un respect total de l'environnement. Le lustrage final à la cire embelli le portefeuille en lui donnant un brillant unique et durable.
Cowhide leather with high quality vegetable tanned providing high 
strength and durability. The use of a vegetal tanning process also has 
the advantage of being non-harmful for health and non-allergenic for 
safe use and a total respect for the environment. The final polishing wax 
embellished the wallet by giving it a unique and lasting shine.
(Note: the color of the leather may vary slightly depending on the skin used which makes every single portfolio)
(Note : la couleur du cuir peut varier légèrement en fonction de la peau utilisée ce qui rend chaque portefeuille unique)
Deux couleurs sobres et élégantes 
Cuir naturel, Cuir Noir
Tow sober and elegant colors
Natrual leather, Black leatherther