Le bougeoir LLIEBE procure l'élégance d'une forme épurée et fonctionnelle permettant de disposer une bougie ou deux bougies selon votre envie. Fait de bronze, son poids lui assure stabilité et durabilité. De par sa forme vous pourrez facilement le saisire et  vous déplacer aisément dans toutes les pièces en suivant cette lumière diffuse et chaleureuse.
The candle holder LLIEBE provides the elegance of a sleek and functional form to have a candle or two candles as you wish. Weight ensures stability and material casted bronze almost eternal durability. By its ergonomic shape and non-conductive alloy heat, you can easily move in all rooms along that diffuse light and warm.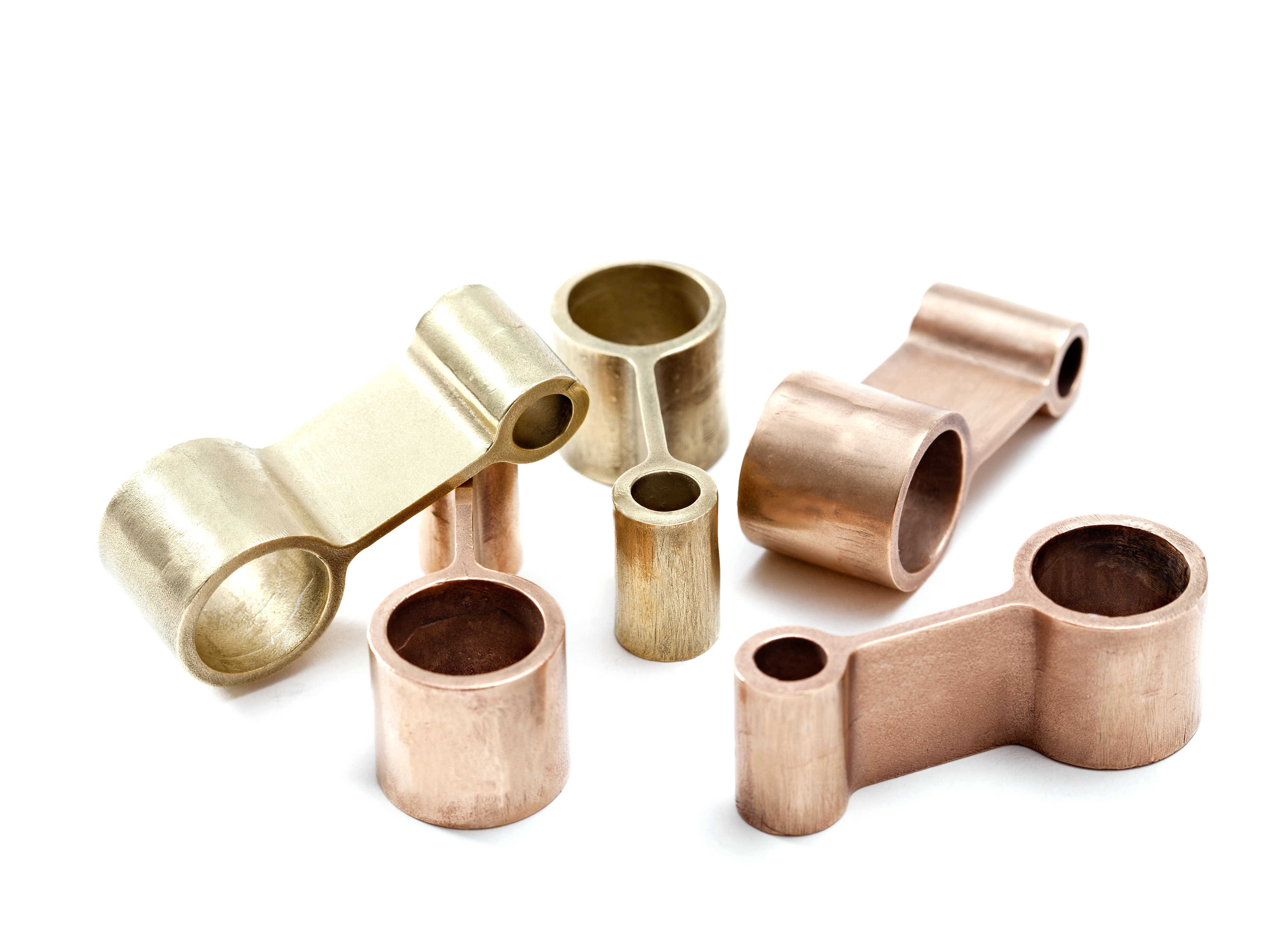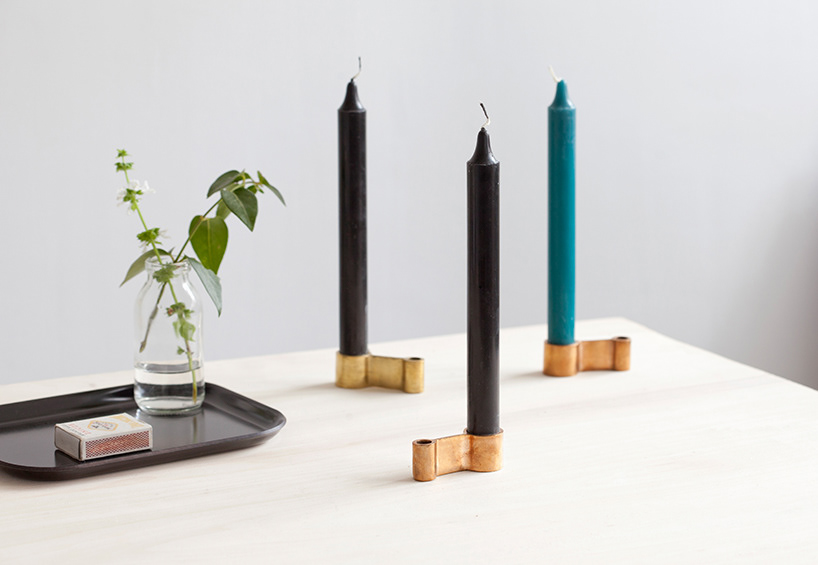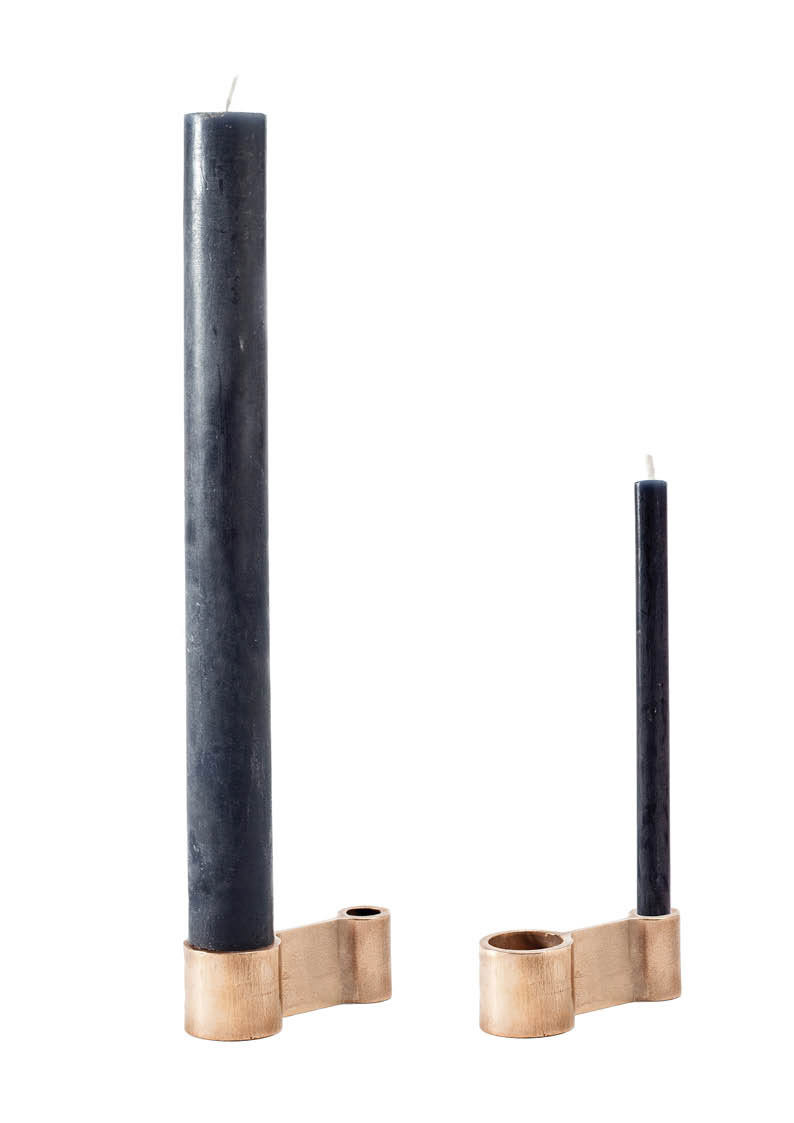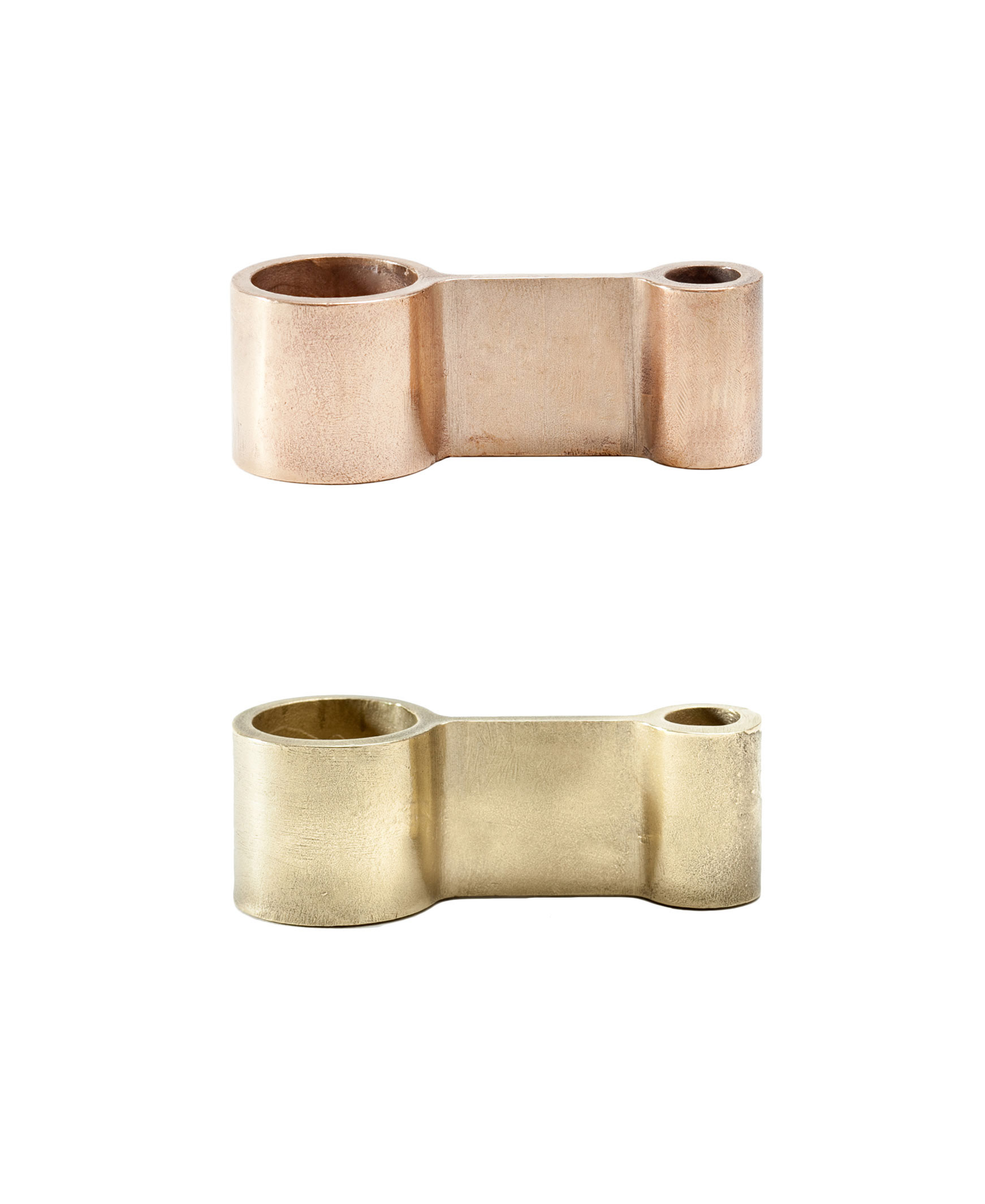 Outre ça forme cylindrique, l'intérieur du grand cylindre et légèrement conique pour permettre à la bougie d'y être bien maintenue. Son poid lui donnera toute sa stablité.
Furthermore it cylindrical shape, inside the large cylinder it's slightly taped to allow the candle to be well maintained. Its  weight will give it all that stablity.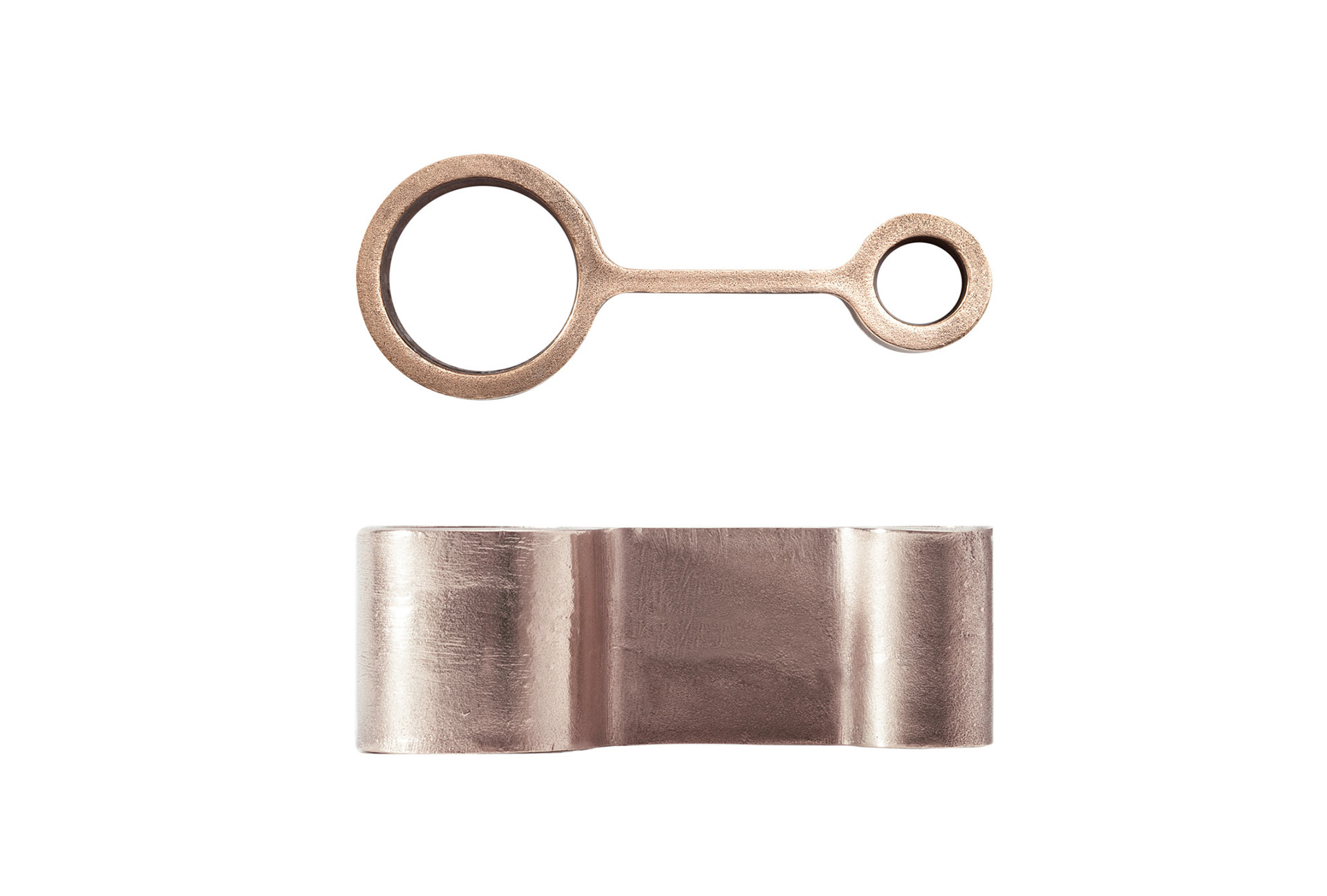 Deux tailles: 6,8 cm ou 2,3 cm
Diamètre: 2,1 cm et 1 cm 
Two sizes : 6,8 cm 2,67'' ou 2,3 cm 0,9''
Diameter: 2,1 cm 0,83'' et 1 cm 0,40'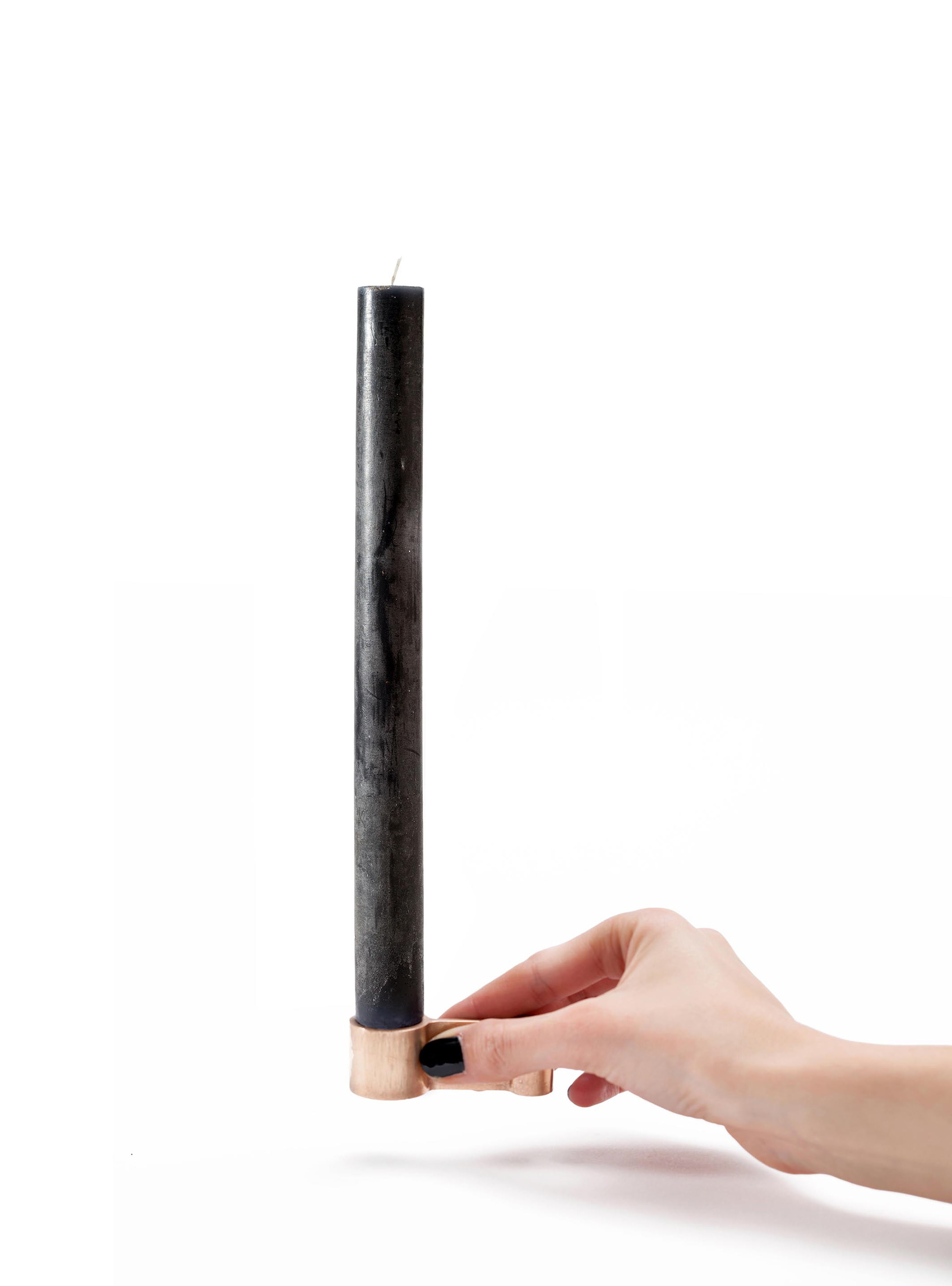 Pour déplacer le bougeoir, vous pouver pincé d'une seule main la partie entre les deux cylindre.
To move the candle, you can pinch one hand the part between the two cylinder.