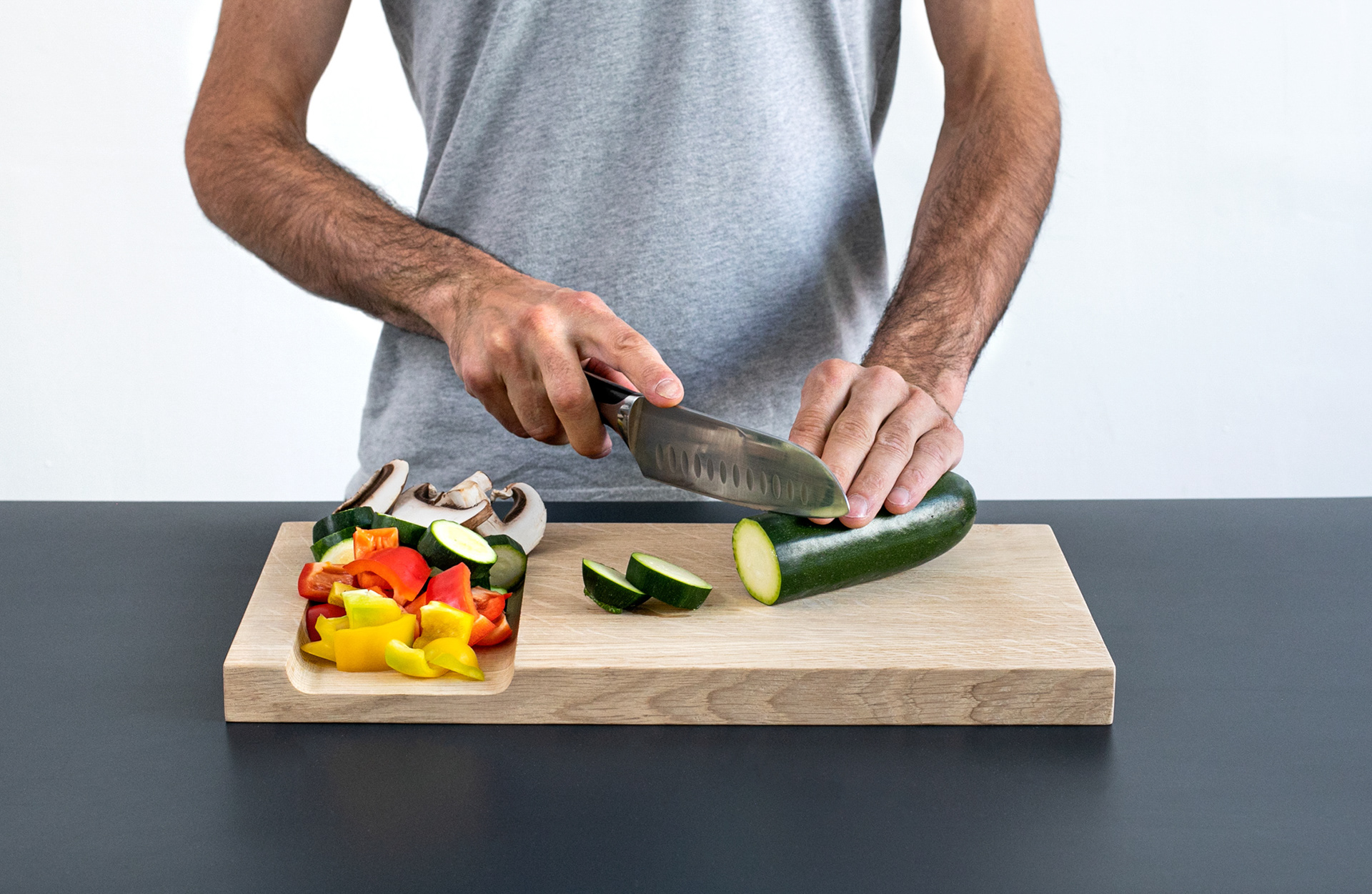 Mudra est une planche a découpé simple, pratique et minimaliste. Grace a la découpe faite dans la planche, il vous est possible de découpé vos légumes et de les versés Sant qu'il ne tombe a coter. Mais il y a une deuxième fonction qui permet de l'utiliser en plateau de degustation en la retournant.
EIle a été pensé pour faire cohabité les deux usages en fonction de voss besoins et des situations de la vie quotidienne.
Fait en chêne ou en hêtre massif.
Dimension: 24 cm, 43 cm, 3 cm
Fabriqué en France
---
Mudra is a simple, practical and minimalist cutting board. Thanks to the cut in the board, you can cut your vegetables and pour them out without them falling out. But there is a second function that allows you to use it as a tasting tray by turning it over.
It has been designed to be used for both purposes depending on your needs and everyday situations.
Made of solid oak or beech.
Sizes:  24 cm, 9,50'' x 43 cm, 17'' x 3 cm, 1,2" 
Made In France