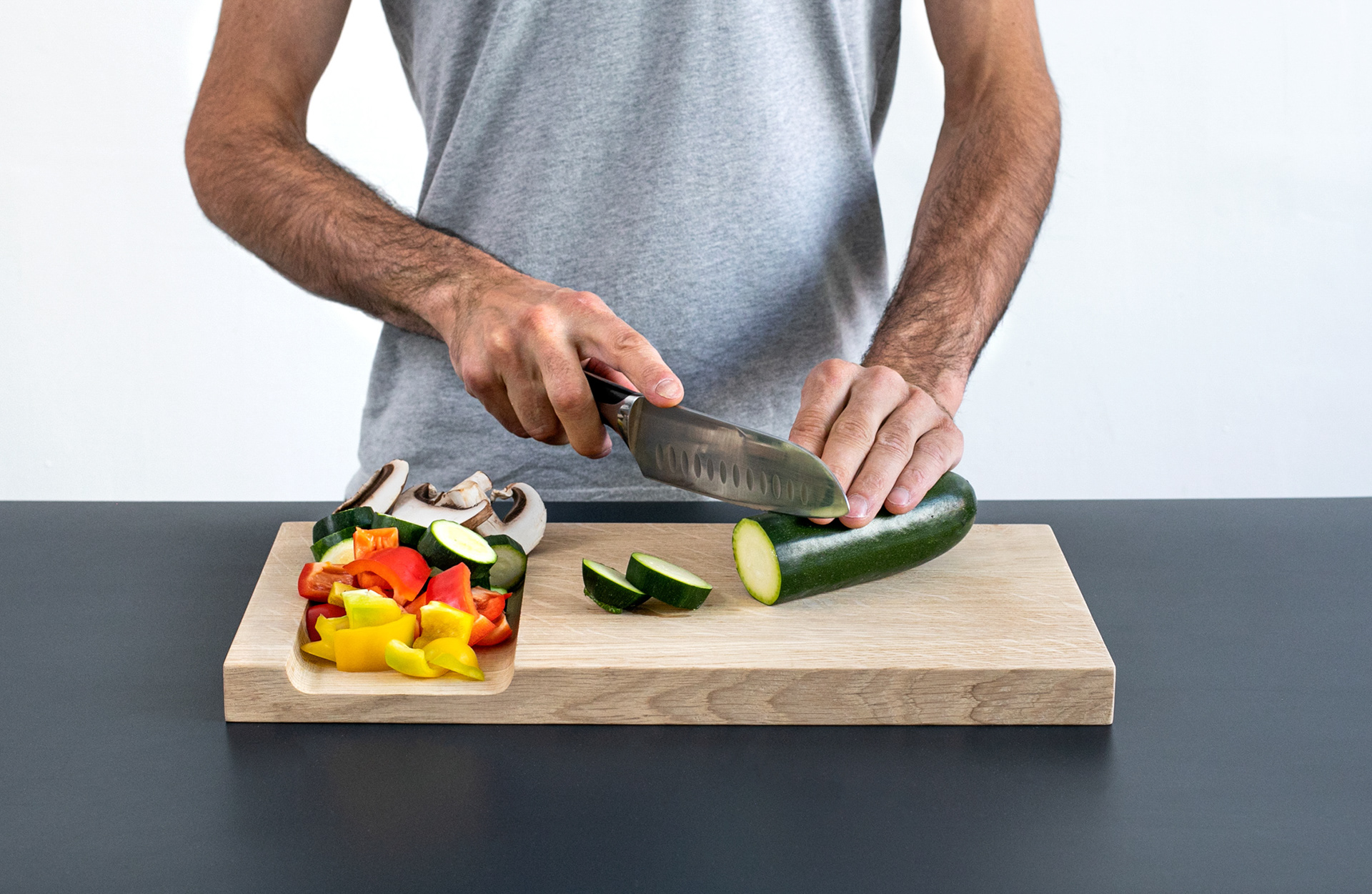 MUDRA est une planche à découper étonnante, élégante et minimaliste en bois de haute qualité. La conception particulière offre plusieurs fonctions uniques.
Dans sa forme la plus pure, elle est utilisé comme une planche à découper. Le renfoncement permet également de récupérer les coupes et de les transférer dans la poêle sans rien perdre en chemin!
Elle a également une fonction supplémentaire. Retourné, elle peut aussi etre utiliser comme un plateau à fromages.
Elle a été conçu pour être utilisé en fonction de vos besoins et des situations de tous les jours.
Fabriqué en bois massif. Tout le bois provient de sources durables.
Produit par un petit atelier de menuiserie de la région Franche-Comté, France.
MUDRA is a smart, elegant and minimalist chopping board made from high quality wood. The particular design offers several unique functions.
In its purest form it acts as a chopping board. The indentation also allows you to collect the cuttings and transfer them to the pan without losing anything on the way!
It also has a further function that allows you to use it as a serving board. Turned over, it can become the perfect cheese platter.
It has been designed to be used for both purposes depending on your needs and everyday situations.
Made of solid wood. All sourced sustainably.
Solid oak and beech untreated.
24 cm/9,50'' x 43 cm/17'' x 3 cm/1,2"
Produced by a small carpentry workshop in the Franche-Comté region, France.