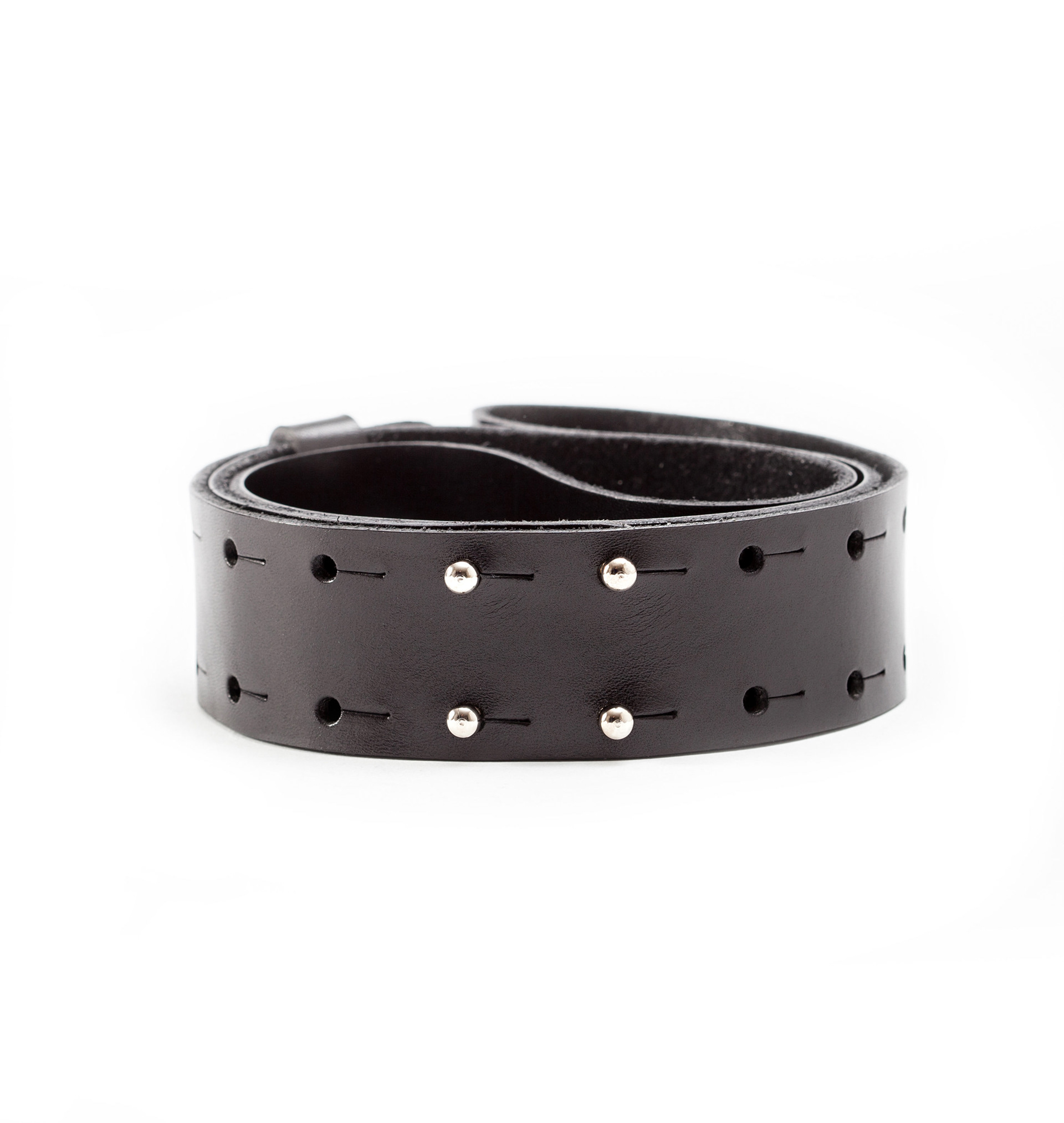 Par de grosse boucle imposante, cette ceinture sait être discrete et élégent. Sa discretion vous permettra de l'utiliser dans différent contexte de manière élégente dans la vie de tout les jours ou pour une soirée.
No big imposing buckle, this belt known to be discrete and elegent. Its discretion allow you to use it in different context of the everyday life or for an evening.
Quatres attaches métalique (lation ou inox) a tête ronde permette la fermeture et l'ouverture de la ceinture de
manière facile et rapide. Une boucle de passage permet d'y passer l'extremiter de la ceinture pour ne pas gêner.
Four metallic fasteners (Brass or stainless steel) with a round head allows the closing and opening of the belt easily and quick. A loop allows to keep the belt extremity out of the way to not interfere.
Deux tailles: 4 cm, 115 cm ou 130 cm
Two sizes : 4 cm 1,6''', 115 cm 45,3''or 130 cm 51,2''
Fait avec un cuir vachette haute quailté, sélectionner avec le plus grand soin pour sa résitance et se texture. Ils est traiter a base d'un tannage végétale ce qui lui proqure une longure durée de vie, meilleur pour l'environement et non nocife pour la santé. Une des grandes qualités de ce type de tannage est qu'il produit un cuir qui ne génère pas d'allergie. La cire utiliser pour donner son lustre finale a la surface de la ceinture deviendra de plus en plus belle avec le temps et l'usage
Made out with a high quality selected cow leather for his resitance and softness. It is a process based on a vegetable tanning which it proqure a longure life, better for the environment and one of is the great qualities of this type of tanning is it is not harmfull for health and doesn't generate allergy. The waxes and oils used to finish the surface will look more and more amazing as the belt ages and get used.
Deux couleurs sobres et élégantes 
Beige avec attache en laiton, Noir avec attache en inox polie
Tow sober and elegant colors 
Beige with fastener in brass, Black with fastener in polished inox