Pupitre a été conçu pour accompagner et les nouveaux modes de lecture tout en permettant une coexistence élégante à travers un objet fait a partir d'une matière noble et chaleureuse qu'est le bois à la fois dans la forme et l'utilisation.
Pupitre was conceived to support both old and new ways of reading into elegant coexistence through an object made out of the noble and warm material that wood is in both form and usage.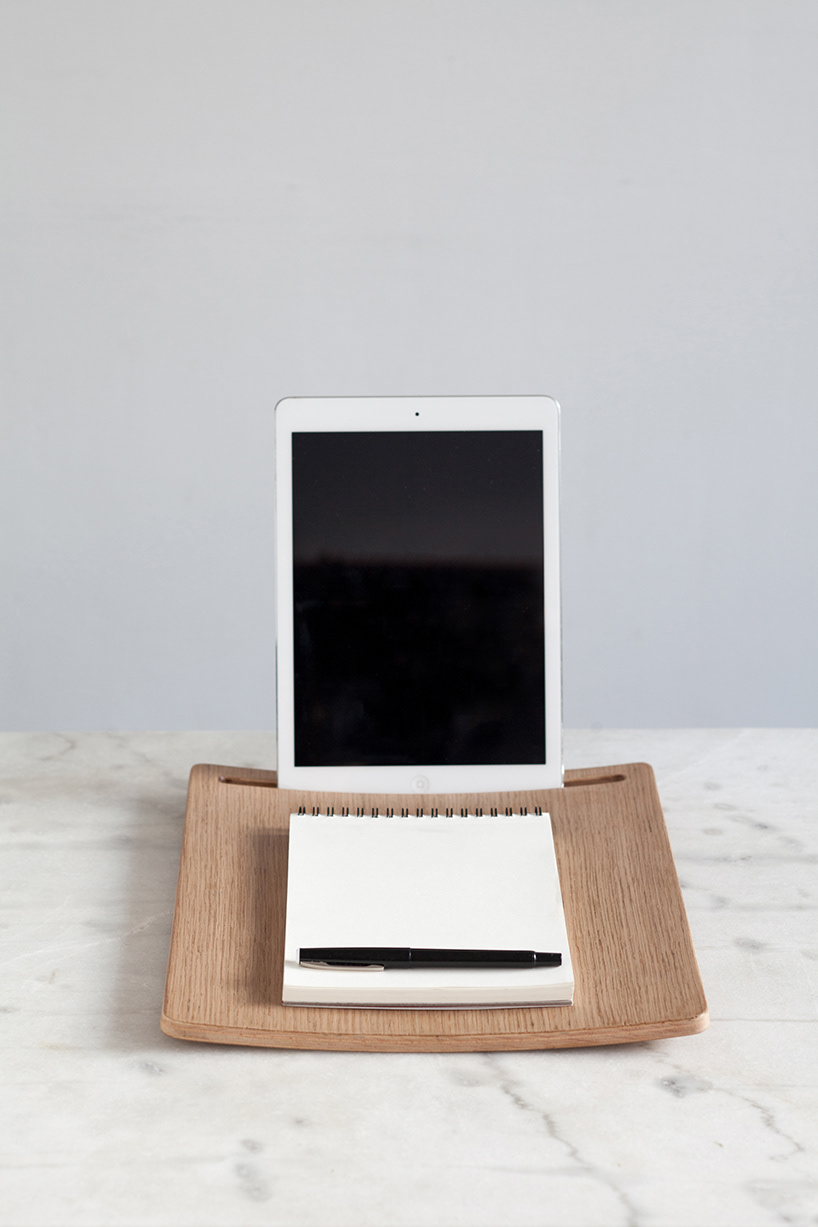 Il est très facile d'orienté la tablette de la position verticle à la position horizontale.
It's very easy to change the position of the device from the vertical to horizontal.
DETAILS PRODUITS
PRODUCTS DETAILS
Avec l'évolution des technologies et l'avènement de dispositifs tels que les smartphones, e-readers et tablettes, les habitudes de lecture ont changé. Passant de la lecture papier à la lecture sur écran, les utilisateurs sont en traitement de l'information toujours plus rapides et plus interactives façons. Néanmoins, le papier n'a pas perdu sa place dans la maison. Pour autant l'aspect sensible, la qualité et la facilité de lecture des mots imprimés ne risque pas disparaître de sitôt.
With the evolution of technology and the advent of devices such as, smartphones, e-readers and tablets, reading habits have changed. Moving on from paper to on-screen reading, users are processing information in ever faster and more interactive ways. Nevertheless, paper has not lost its place in the home. The tangible quality and effortless readability of the printed word will not go out of fashion any time soon.
La legère courbure permet de se saisire de PUPITRE très facilement and de débarassé tout en une seul fois.
The little curvature allow you to grabe easily PUPITRE and to move everything quickly from a table
DIMENSIONS 
Dimensions: 28 cm, 35 cm, 2,8 cm
Sizes : 28 cm, 11'', 35 cm, 13,8 '', 2,8 cm, 1,1''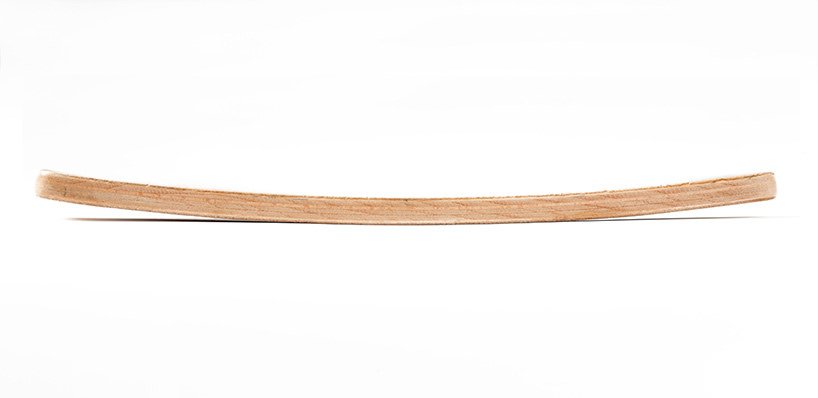 Deux couleurs sobres et élégantes

COLORS
Two sober and elega
nt colors
La fente de 241 mm * 9 mm * 10 mm permet d'acceullir une grande diversité d'appareilles (ipad, ipad pro, ipad air, ipad mini, iphone, smasung S2 - galaxie tab, kindle, Sony Xperia, etc...)  et si votre apareil et plus large vous pouvez retourner PUPITRE et le glissé dans la fente (comme l'image ci dessous).
The slot 241 mm * 9 mm * 10 mm allows a wide variety of devices (ipad, ipad pro, ipad air, ipad mini, iphone, smasung S2 - galaxie tab, kindle, Sony Xperia, etc...) and your apareil and if your device is wider you can flip PUPITRE and slide it in the slot (as the picture bellow).